We had a great time at the North American IPv6 Summit last week.  I recommend everyone check out the virtual downloads and sessions, as there was so much great content this year.  Most of this year's excitement is how IPv6 intersects with things like Software Defined Networking (SDN), OpenStack, Whitebox networking, and Network Functions Virtualization (NFV).  Like I said, an awesome amount of great content!
UPDATE: We'd like to thank Cumulus Networks for use of their awesome work bench lab using OSPFv3 and Puppet for our demo during the conference.  It made the presentation and follow on discussions much better!  If you'd like to get in touch with them about trying out the labs on your own (especially the new OSPFv3 lab) get in contact with them here.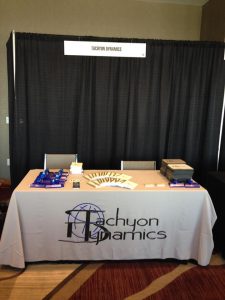 If you would like to download our presentation on IPv6 Whitebox Networking Capabilities, take a look below.
IPv6-Whitebox-Networking-Duncan-RMv6_PP_Template

If you want to see the live demo, you'll need to register for the virtual session here when available.