Tomorrow, our very own Jeremy Duncan will be speaking on "IPv6 Best Practices in Network Functions Virtualization (NFV) with Vmware NSX," tomorrow around 11:10 am MDT.  We are also here in the Denver Tech Center, so come on by and let's talk!  We have a booth right in front of the main conference room.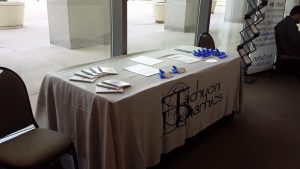 If you want to attend the virtual conference, we are there too.  It's all here: http://www.rmv6tf.org/na-ipv6-summit/2015-north-american-ipv6-summit/2015-north-american-ipv6-virtual-event
If you can't attend the virtual event or the on-site conference, please take a look at Jeremy's talk.
IPv6-NSX-Duncan-v2